Tuesday, April 3rd, 2007
---
10:58 am
Wednesday, February 14th, 2007
---
11:39 am
11:39 am
Monday, January 15th, 2007
---
11:22 am
Saturday, September 9th, 2006
---
2:11 pm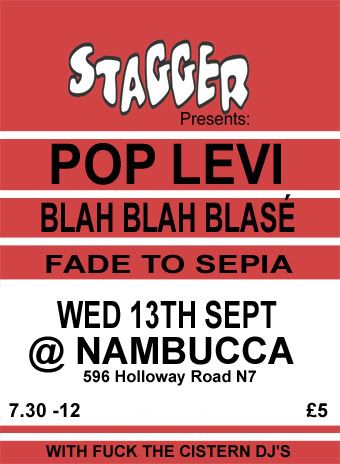 Please come.

The end.

XX
Tuesday, September 20th, 2005
---
7:08 pm
Friends Only
Just add or comment to be added back

xXx

Sunday, July 3rd, 2005
---
3:52 pm
- Nature is exempt from nihilsm...
10:20 am
Tuesday, June 21st, 2005
---
10:29 am
The sun brings out the beauty in everything, and though this deathly-white girl does not fare well in the heat it still lifts the mood better than anything else. Heat rashes and nosebleeds are a small price to pay for a thousand freckled faces and sunkissed locks.
The garden is absolutely divine - lilies, honeysuckle, cleamtis, roses and the jasmine all mingling to give the most gorgeous scent. It's absolutely intoxicating, I keep finding myself stood by the back door just inhaling ever so slowly and relishing every last bit especially at dusk where the white of all the flowers look like stars against the blueish backdrop of evening and it is oh so still apart from the four frogs hopping around in the ivy. I talk to the frogs an awful lot asking if their ponds have enough water or if they are enjoying the hotel I built for them. The bores and the whores nextdoor will start to wonder.
I've been running the business single-handedly this week which has gone surprisingly well. I even got a new account of which I am very proud, that I only went for them because the cafe name is Barbarella proves that sometimes romanticism wins over logic. And so to a well deserved break for me, Thursday to Monday on alcoholiday, us kids have plans in our heads and anticipation coursing through our veins. I still wish that certain others would be joining in but sometimes I can ask too much.
Tuesday, May 24th, 2005
---
11:00 pm
My boy has just informed me that there were copious amounts of Pink Panther Wafers at the party. Pink Panther Wafers are my favourite yet I consumed not a single one (I think I mistook them for slabs of cheese). Whoever ate them all is no longer welcome at 167 Watford.

I am no longer in love with you all.

That is all.


xx
9:04 pm
Monday, May 16th, 2005
---
8:52 pm
Friday, May 6th, 2005
---
10:52 am
- Love is coming in spurts
It's been a beautiful week, too many days of fun and nights of gin. Too many for words.
But a thank you to those who took us to Koko, to Ste and Sam and the rest of DMWF for the fantastic gig and again for the day out to the Natural History Museum, to Lee for the V&A trip and cocktails in Kings Cross, to Lorna for sunshine picnics that last well into the night and to the frogs and flowers for making the garden divine.

It's times like these that I should remember and I should record every detail lest I forget that there are good things in the world, but my fingers just won't let me. And once it's all documented it becomes the past and I want it to carry on.

Maybe pictures would help instead.

And if anyone would be so kind as to help me continue the week of good, ideas for weekend frolics would be much appreciated.

kisses

xx
Friday, April 29th, 2005
---
11:13 am
Sunny Friday and something stupid and wonderful is running through my veins.
And it does not really matter that The Man came at 8am this morning to make us £200 lighter, or that stress has taken it's toll and made me look monstrous all week or that there are a million and one things that I should be doing.
Doesn't matter at all.

By my feet is a bag packed with dancing shoes and tutus, town beckons with a call of fishnets and lipstick.

Lambrini on the train, love in the heart and blisters on the feet awaits.

Butterflies.

xx
Thursday, April 7th, 2005
---
4:22 pm
Saturday 9th April 19.30
The New Shapes & more
@ The Pumphouse, Watford

Sunday 10th April 14.00
Mohair & more
@ The Pumphouse, Watford
£2 entry

That is all

xx
Sunday, March 13th, 2005
---
4:58 pm
Emails of kindness from boys - Credit Alice 1000 Loss of one favourite shoe - Debit Alice 500
Falafel galore - Credit Alice 100 Burn on wrist - Debit Alice 100
Up resonably early on Saturday - Credit Alice 500 Day without Lee - Debit Alice 1000
Decluttering of Bedroom - Credit Alice 500 Falling off of ladder - Debit Alice 50
White Tulips coming through - Credit Alice 500 Snagging Fishnets on roses - Debit Alice 300
Mechanics in make-up & curls - Credit Alice 500 Engine oil on frock & hands - Debit Alice 300
Car full of free flowers - Credit Alice 1000 Being credit blacklisted - Debit Alice 500
Films with boys and beers - Credit Alice 2000 Wax melting carpet - Debit Alice 1000
Sunny Sunday morning - Credit Alice 1000 Blocked exerior drain - Debit Alice 1000
Completed sewing project - Credit Alice 500 Headache from concentration - Debit Alice 100
Naps and daydreams with Amber - Credit Alice 500 Running out of cigarettes - Debit Alice 100
Total Credit - 7900 Total Debit - 4950#
Sometimes I do win
xx
Saturday, March 12th, 2005
---
2:01 pm
Alice is not winning today.

xx
Tuesday, March 8th, 2005
---
1:40 pm
Life only seems worth writing about when it seems to be going well. Things at the moment are not going well, in fact they are bloody awful with many a tear being shed and frustration being taken out on our nearest and dearest.
Money is, as always, the root of it all, or at least the main cause. It's really quite desperate, car tax - goodbye £110, phone bill - goodbye £136, final visit from The Man - goodbye £485 (yes really). And so measures have been introduced and at least Lee is working now too. Dreams fall by the wayside when the ugly consumerist monster appears. There must be more than this?
I was told I have let myself go. Middle-aged women do this, not ones of 24, life slips by like silt and I submerge deeper and deeper into the quagmire. I wonder if I actually do have anything to fight for, a few pretty dresses, a battered car and a selection of 90's indie pop and i know that's materialistic but the emotional ligaments seem to be tearing beyond repair.

Lee says I should up and leave, go to Manchester, find a job, find a flat but is that just running away? Turn my life upside down again to realise that the external could never make a difference, that the badness will follow you to the ends of the earth, to the end of your days.

Alice always thought she was meant for better things and the realisation that she is barely competent breaks her heart. Which goes nicely with the broken television, the broken car, the broken heating, the broken taps, the broken pane of glass in the kitchen, the broken computer... and last on the list to be fixed is the Alice.

xx
Thursday, March 3rd, 2005
---
11:51 am
Friday, February 25th, 2005
---
3:35 pm
This week I had a dream that I won the lottery.
With the money I bought a rambling mansion somehwhere (it looked like France but I think it was Manchester) and a pink cadiallac.
I drove said car around picking up
loveonice, </span>
killingfantasy and
gypsumfantastic to take them for a cream tea. We all were wearing headscarves and oversized sunglasses which caused
gypsumfantastic to morph into Nicky Wire.
Today I have bought a lottery ticket. If I win I insist that you all recreate this dream with me (apart from the morphing bit).
That is all.
Thank you.
xx